About Us

The Harding County School Library, located across from the lunch commons in the Harding County School building, houses books and videos for K-12 students and faculty of the school. Local newspapers and magazines are available for in-library reading. A lounge area for both secondary and elementary is centrally located in the library for our students enjoyment.
---
Who We Are


Mr. W.J. Stephens has been the librarian for the past 30 years. He is also the drama teacher and boys' track coach. He 'built' the library from a few shelves to what you see today. Mr. Stephens loves to tell students how to use the library and what great books lurk on the shelves.


​Ms. Bickerdyke is the past Junior High Science and Social Studies teacher and now is the Co-librarian with Mr. Stephens. She loves research and is the Coordinator for the National History Day in the Harding County School. Reading to the children of Harding County is one of her joys as librarian. She also enjoys dressing up for her stories! Look out, Mad Hatter..................

---
Powered by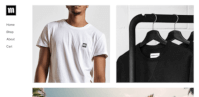 Create your own unique website with customizable templates.